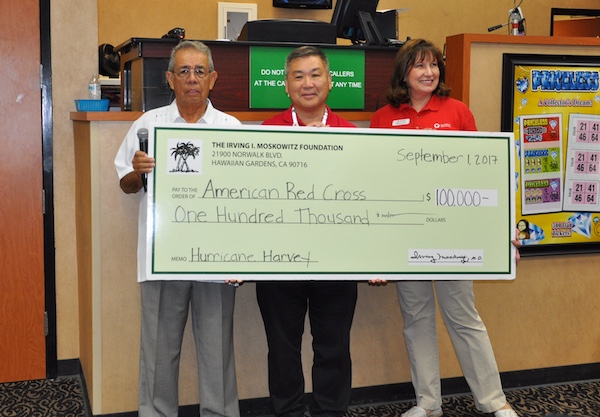 Moskowitz Foundation Donates $100,000 to Hurricane Harvey Relief Fund.
Moskowitz Foundation donations $100,000 to The American Red Cross to help Hurricane Harvey victims in Houston. The hurricane left major flooding throughout the city and recovery is going to take some time. The donation to the American Red Cross for $100,000 will help with the hurricane relief effort. The funding will further provide aid to those impacted by the hurricane and help prevent any further suffering and difficulties.
The hurricane victims are going to need a lot of assistance getting their lives back in order after this natural disaster, and this donation by the Moskowitz Foundation will greatly help those in need. The Moskowitz Foundation goal is to provide aid where most needed to people throughout the world, and Hurricane Harvey's destructive path and the displaced residents of Houston, the Foundation felt that they had to step in and provide this significant level of assistance.
The Moskowitz Foundation has provided generous donations to the American Red Cross for past natural disasters for relief aid to help people get back to a normal life. The Foundation has provided charitable donations for the victims of Hurrican Katrina, the Haiti earthquake and Japan's earthquake and tsunami disasters to name a few.